Qinaps allows teams the flexibility of viewing information in different ways. This introduces the options of visualising and thinking about information in ways which are creative as well as structured. Start by creating and storing business information in text blocks. Text blocks are the same as building blocks of a knowledge base. Now you can easily view these blocks in several ways while keeping the same information.
Map view
A user can view information blocks in a visually rich manner, arranged in the form of a "Map".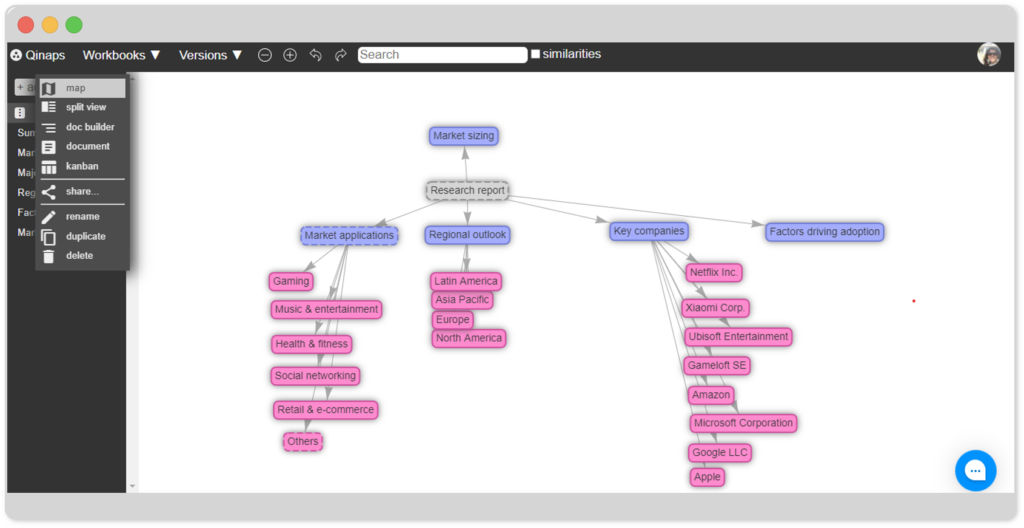 Several blocks can be grouped together into "viewpoints". Each viewpoint can be renamed to best represent the information they are carrying.
Each viewpoint has its own "Map". This aids a team working on a variety of blocks to get a bird's eye view of their entire block list.
Forget opening each and every file to know what's inside!
Document view
The classic document view arranges all your information similar to a word document allowing you to read it in entirerity.
First, create the index or in Qinaps we call it a "Table of Content" in order to see the entire information as in the shape of a document. You can even add your company's logo or tagline in the header and footer to customize your document.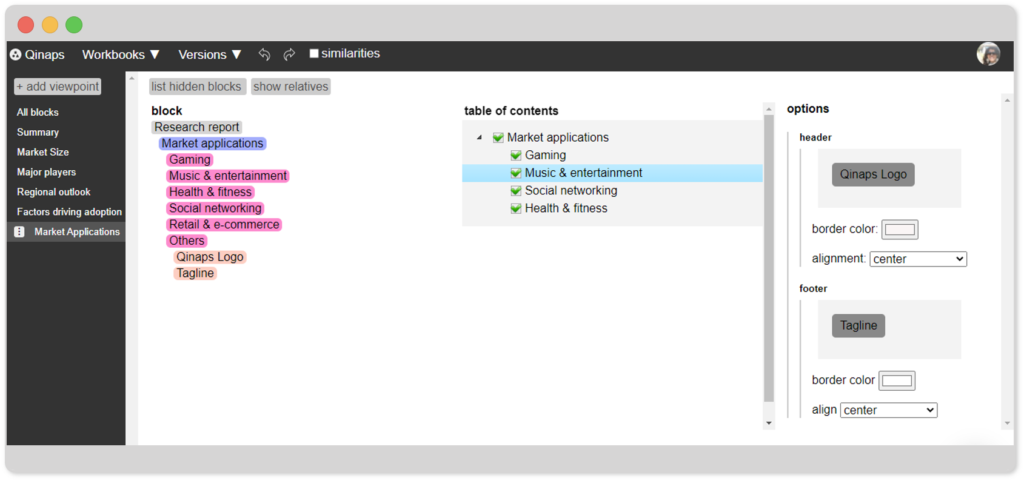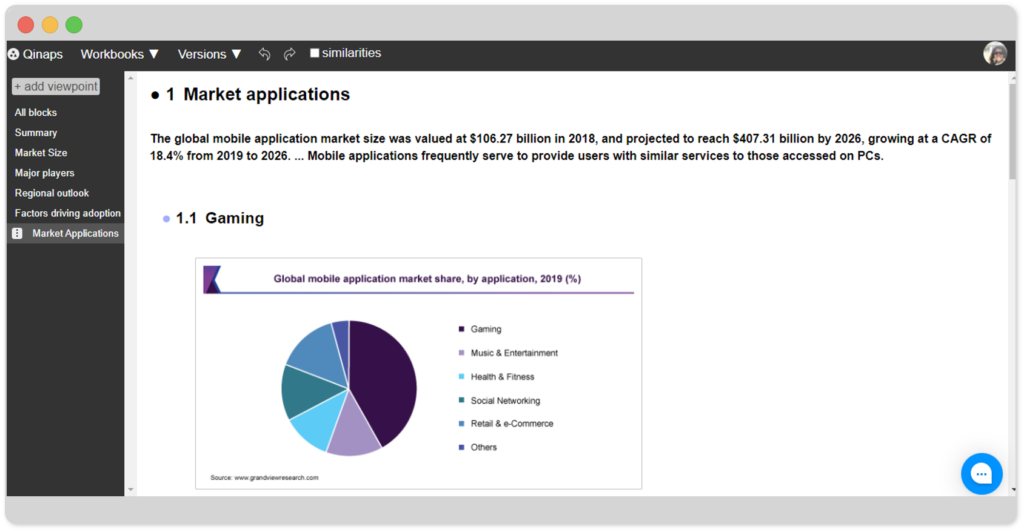 Kanban View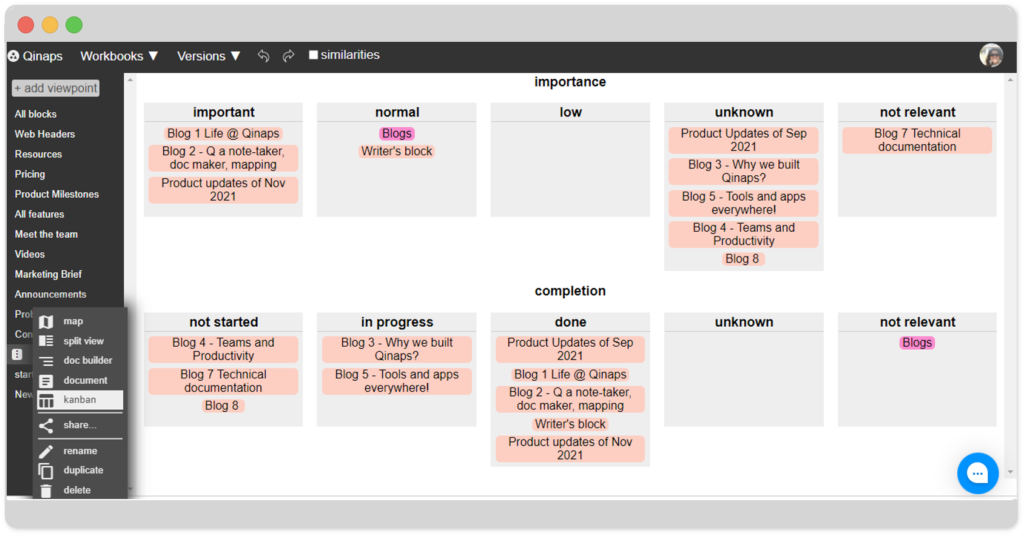 Blocks within each viewpoint can be categorized as per importance and their completion status on a Kanban Board.
This is best when used by a group of team members to know the different completion statuses in one global view.
Read more about Kanban view and its best uses on our features page.
Split view
While planning and writing documents, sometimes a user wants to quickly refer to the text while keeping the visual view of the entire pieces of the knowledge base.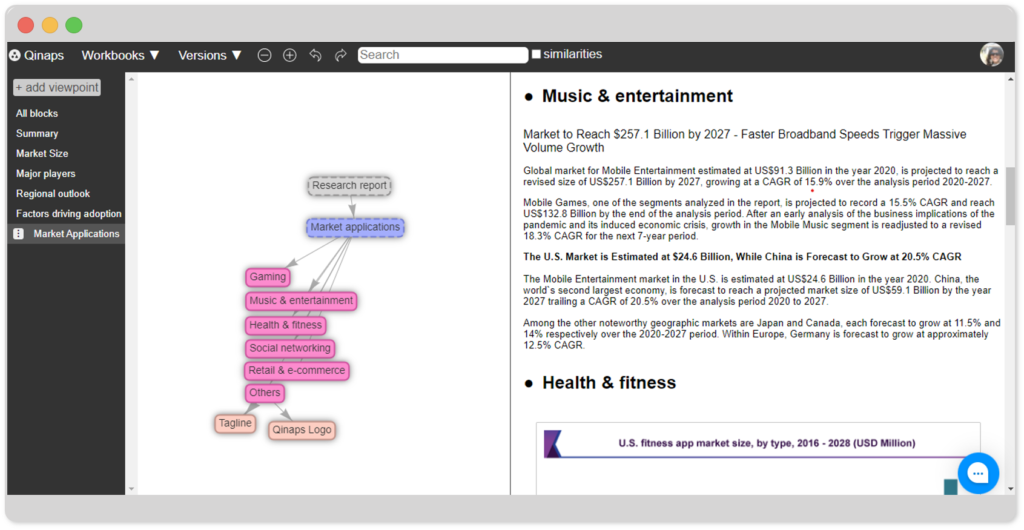 The split view helps in doing just that. If you click on the black dot next to the heading in the text blocks, the block on the map starts blinking.
Conversely, when you click on the block on the map, the text blocks scroll up or down to display the content written in the associated block.
Learn more about split view and its benefits in this video