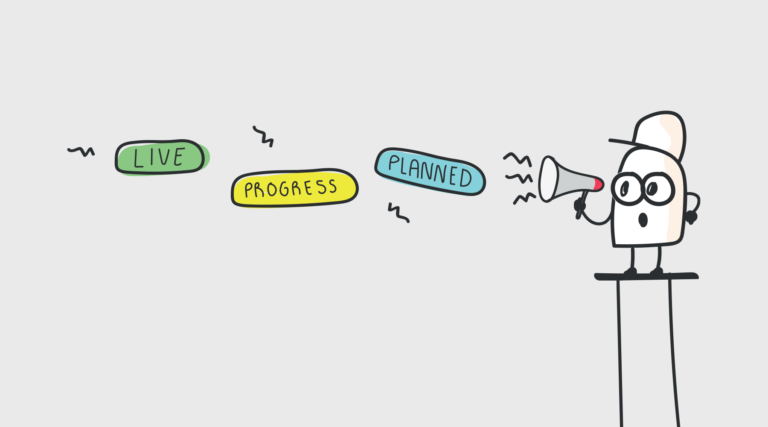 2020 has certainly been a year to remember! One because we started out with Qinaps – a note-taking application delivering documents. Two because my 2nd baby was born
We were always a hybrid team but by the beginning of spring last year we moved completely online! That meant super-efficient meetings with fewer coffee breaks
As a result, we realized we achieved so much more than we had set out to in about 6 months' time. We went ballistic on feature releases with 10+ major and 25+ minor ones with tons of bug fixes. We would like to share some of the features which we are most proud of.
Support for Rich Embeds
Hello Images
Increasingly we were using our own tool to create marketing collaterals. Naturally, it was best to create a functionality to insert images within notes from any source. Once done we were pasting screenshots, uploading images, cropping, and pasting. It was a whole new level of having fun with all the visual content we could embed in our in the documents we were creating.
Code snippets
In a Qinaps workbook, users have the ability to insert code snippets. In the dropdown menu choose the language of your choice or simply paste the code block.
Video embeds
Medium says :-
Users spend 88% more time on a website that contains a video.
Short videos (up to 2 minutes) get the most significant engagement.
Video content generates 1200% more shares than images and text combined
So with the flexibility to embed a video and enrich those Qinaps documents and increase your reader engagement and information retention up to 95%.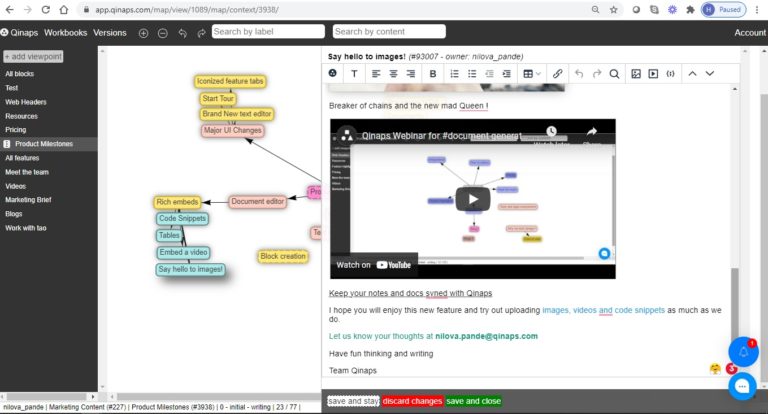 Sharing via links
We received several requests to create avenues to share documents. Going back to the old way of attachments didn't fit with the very purpose of Qinaps. So we decided to things differently and enable 'links' to privately share documents with stakeholders.
As an owner of a Workbook, you can share documents assembled from blocks of your choosing via links. You can even choose an expiry date of that link should it be a 'one-time-only' offer document with a 7 day validity period.
Document composer
This feature gives users the flexibility to assemble documents on the fly. The 'Composer' is essentially a Table of Content where the users can drag and drop information blocks.
The blocks are then structured to look like paragraphs inside a document and it may also contain images, tables, videos, links and other rich embeds.
Once the 'Table Of Content' is ready the user can then view those blocks in the form of a document or an HTML page.
Split content to create multiple blocks
Sometimes users want the flexibility to cut their existing content and create smaller pieces or blocks out of it. Therefore "Splitting blocks " is one such feature that quickly enables the user to split their content at will.
Users simply need to drag-select the section they wish to split. Then hit the split section feature within the Q Menu, save, and close the text editor.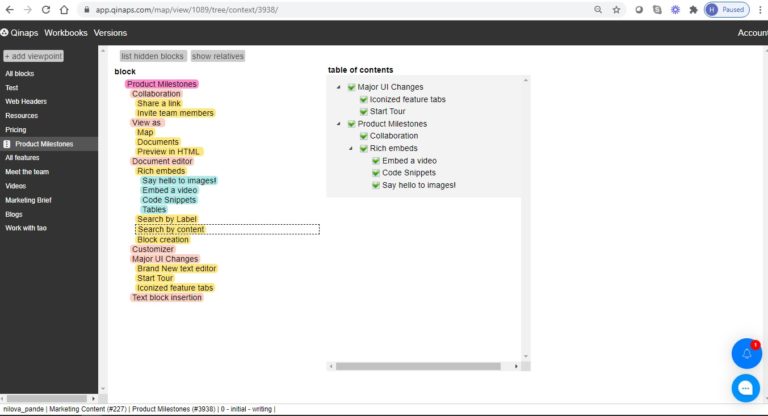 For more updates and news about Qinaps, sign-up at www.qinaps.com.