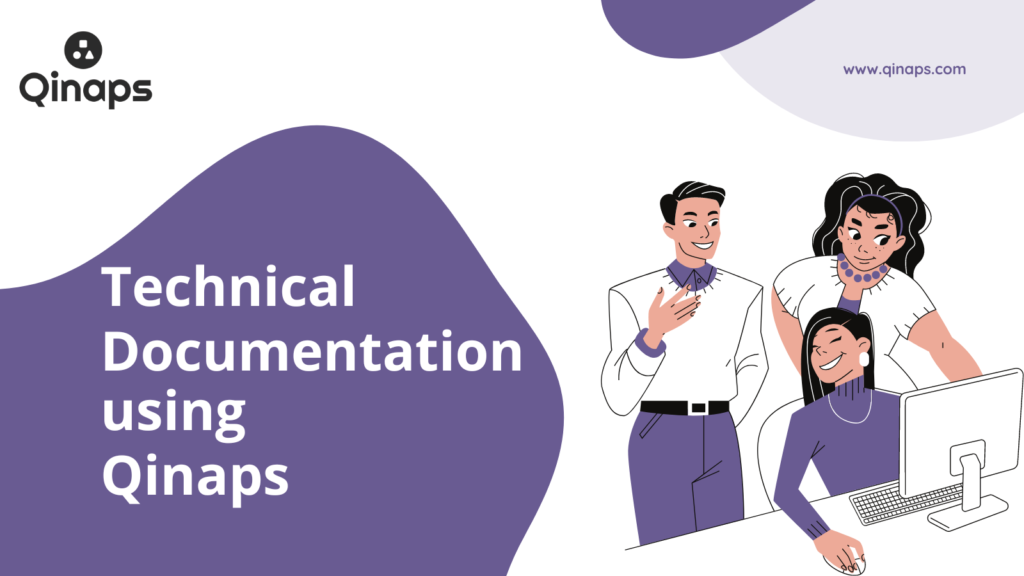 Can you manage all your requirements and technical documentation together on one tool?
For an industrial company that guarantees the accuracy of a set of documents, Qinaps is an information manager that produces naturally coherent documents.
Qinaps rid teams of information clutter and inconsistency. It makes countless hours of store-search-copy-paste-review-distribute a thing of the past. It keeps your documents fresh and alive in a breeze.
Qinaps increases productivity avoids errors, improves internal team dynamics, and improve external stakeholder engagement.
In today's document-centric world, we frequently make minor errors that force us to make duplicate adjustments across several documents. Or it takes too many iterations among team members to agree on some argumentation. Even before that, we sometimes find it hard to locate such or such pieces of information within our file system.
Does this sound familiar? It did for us. That's why we created Qinaps.
What do these issues have in common? Links. Missing links, broken links, undetected links. Qinaps aims at giving every user the gift of sight. Seeing connections through paragraphs and documents.
Our approach is to go beyond the limits of word processors and embed collaborative technologies within the document itself.
Documentation using Qinaps means you can organize information into reusable blocks and free your information from the shackles of files and folders to focus on one thing: Your Deliverable.
Qinaps aids in the creation of sales proposals or product documentation, or user manuals by allowing users to select and reuse elements from the collection. Moreover, you can combine components from communication and legal with your own.
There won't be any more copying and pasting and users will always have control over the documents. The fact that Qinaps offers a user-friendly link visualization is what sets it apart. The software has established a visible area location for the links. You can specify and manage the logical organization of business information data using the links. When compared to files and folders, this capability is unquestionably advantageous.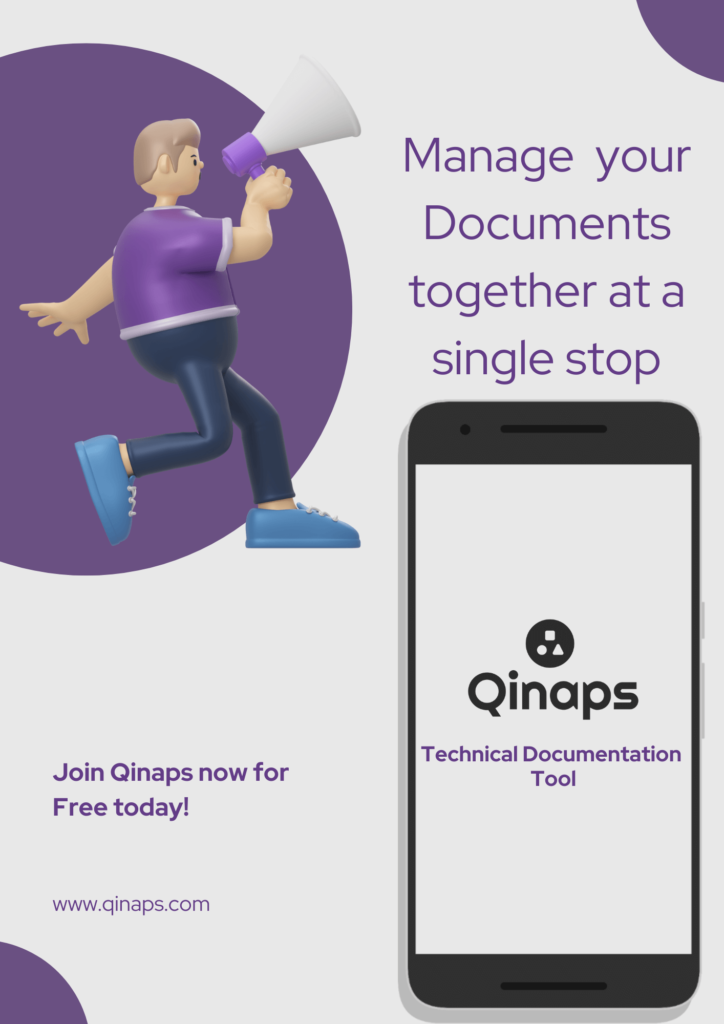 Benefits of Qinaps
There are numerous benefits of establishing and adhering to document management best practices.
Streamlines Workflow:
Proper document management aids the manufacturers in streamlining workflows. This has been made feasible by digitizing and harmonizing work instructions and operating processes across all departments and staff.
Management may establish consistency in all work across an operation by relying on a good document management system. Therefore, users can do their tasks with much fewer errors. Additionally, having the same blocks allows for effective collaboration.
Secures Vital Data:
A lack of document control creates multiple sources of exposure for data breaches. Qinaps ensures data security in technical documentation. Due to real-time document updates everywhere, this works well for agile teams. The agile technique pushes businesses to continually concentrate on providing value to their clients.
Total Traceability:
Companies must audit their processes on a regular basis and establish traceability at every level of production in order to comply with industry rules. However, when manufacturers' document management is out of control, this might be difficult.
Simply said, producers who use a manual, "files-emails-and-folders" paper-based document management system are more likely to have trouble tracing actions and changes to documents such as customer change requests, batch records, history records, and standard operating procedures (SOPs).
Access To Real-Time Data Allows For Quick Decision-Making:
Modern document management systems are more than just document storage systems. They also give managers real-time visibility into production, allowing them to adjust more swiftly to changing operating conditions. They can determine whether or not the product is ready. Managers can also see progress with finer granularity. Using Qinaps, you can do all of this by topic rather than by document.
Qinaps makes Technical Documentation and Requirements Management really easy. We offer different compartments to record the details in a systematic way.