Qinaps is a networked note-taking application for delivering flexible documents which is constantly working on product updates to serve their users with out-of-the-box experience.
The secret recipe? Qinaps runs on both ends with the same data!
Qinaps' ability to organize content is unique. Since, it's a componentized knowledge-base, users can decide to view their content as a table, as a knowledge map, as a document or a live HTML page. Different View Modes for the same content, thus there is a view for everyone!
Split view – showcasing both map and document
Sometimes we prefer having both the "map" view and the "text" view. Quite often when we're writing on a topic while keeping in mind all its surrounding context and data.
By choosing "split view" in a viewpoint's view mode, Qinaps shows the map on the left and blocks content on the right hand side of your screen.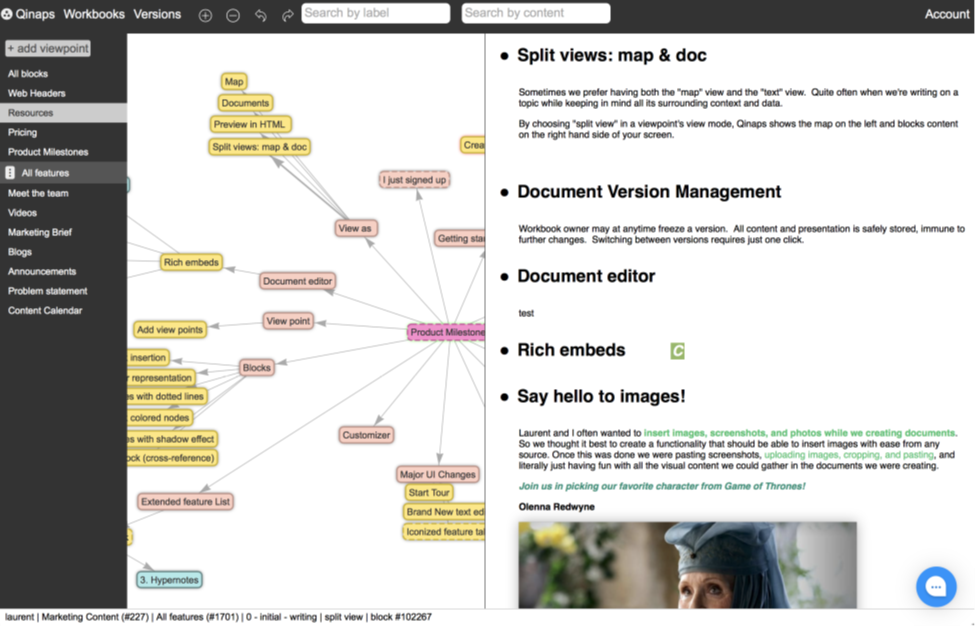 Both views are synchronized. Click on a block in map and text will scroll to wherever that block is. Click on the bullet point in any block text's header and the map will pan to wherever that block is.
We use it all the time!
Block insertion:
The information written in the block can be inserted as-is into another block. So as to not type the same information again and enable re-use of a particular block
There are many ways to connect two blocks together. One of them is to reference of the block from within another.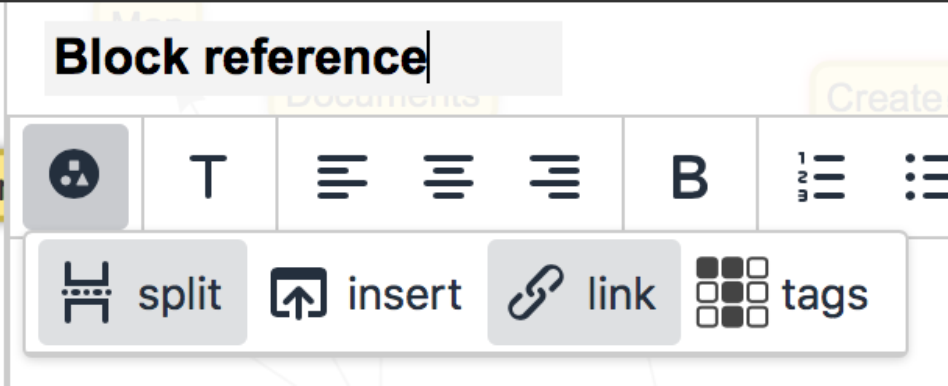 For the other means to connect two blocks together, see "Create links in map", or "Block insertion".
Link to a single block:
Sometimes, one just want to say "Hey, I made some additions there, please take a look". Instead of asking recipient to flip through a larger document, searching for the places where changes were made, Qinaps offers a link to a single block. It's like putting a bookmark to a paragraph, without the distraction from the rest.