As an early stage start-upper you are already juggling several hats and fire-fighting on all almost all days.
At levels only founders will truly understand.
How to can you improve the user's experience? How do I start email marketing? Capture ideas and brainstorm? Increase LinkedIn following while building user-feedback-based product functionalities? These are important to answer if you as a solopreneur or a founder with a small team. Why battle it out manually when automation can come to your rescue?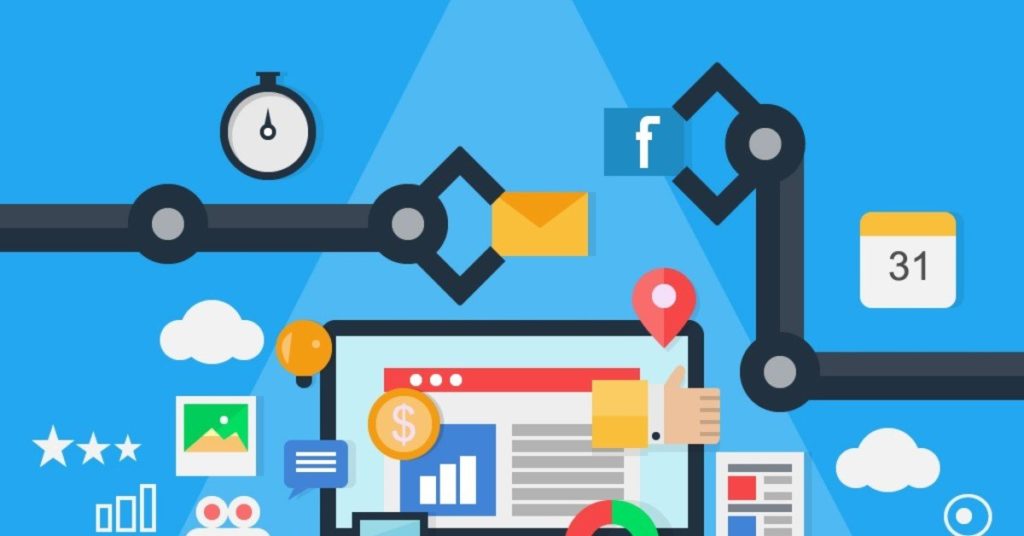 Continue reading to discover 10 growth hacking budget-friendly tools as start-uppers. Coming from the experience of being a Co-founder at Qinaps, each of them is powerful in its own way. These apps help you take your startup to the next level while allowing you to remain focused on your product and company growth.
Disclaimer: Believe me, there are many others in the market however these 10 growth tools are the ones we use as start-uppers at Qinaps.
Search Engine Optimization
1) SEMRush – It is one of the best SEO tools I have come across, what's even better you can get a dedicated 45 min demo from a SEMrush expert to help you get started.
20 billion keywords for 130 countries
Run in-depth website audit based on 130+ checks
Get recommendations to improve your content to increase search rankings
Track and analyze competitor websites and marketing strategies
Create and track your PPC campaigns
Draft, schedule and post content on social
Create and schedule white-labeled or branded reports
Plug-ins for SEO on WordPress –
2) Yoast SEO – Helps website owners get more traffic from the search engines. Keep their content nice and easy to read for their audience. But most importantly, we make sure search engines can find and understand their pages! Yoast SEO is active on more than 12 million websites
Automation tools
Roadmapping tools
Buildinpublic – LoopedIn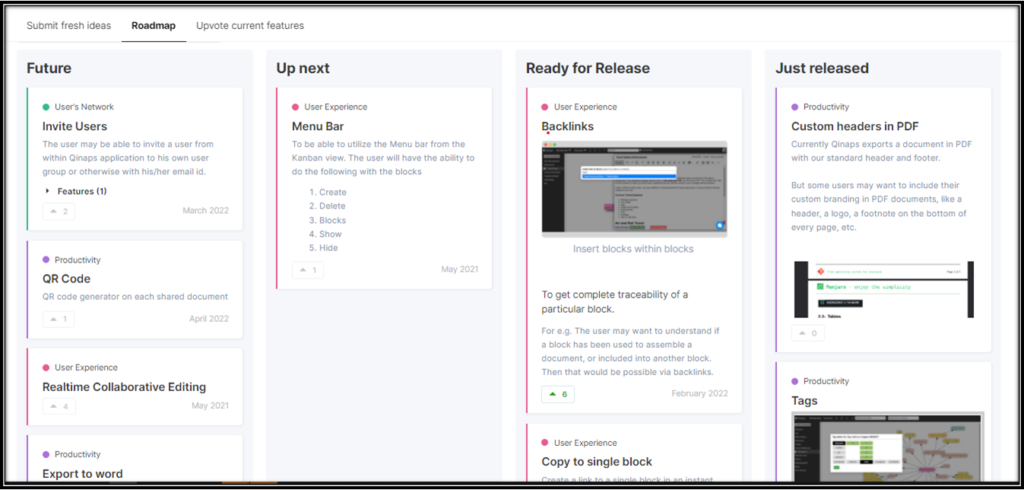 Last year, we took the initiative to go public with our product roadmap. We decided to push all upcoming launches and roadmap features to test user opinions.
While Trello is a brilliant tool, we chose LoopedIn since it doesn't mandate users to be logged into the app to upvote, submit fresh ideas and leave comments.
Collaboration
Documentation – Qinaps
We use Qinaps all the time, and why shouldn't we? All our company documentation, release planning, customer calls, notes, marketing activities, weekly review meetings, sales pitches, and much more are documented using Qinaps. Including all the blogs that are published on our website!
Communication – Discord – Now you may be used to Teams and Zoom, but trust me you will love Discord. It's the only tool that allows 2-way screen-sharing. Cool right?? Apart from just video conferencing, users can join discord channels or in this case "servers" from other members
Design Tools
Free Icons – iconfinder, thenounproject
Design: Canva – probably has the world's largest repository of freely usable templates for posts, stories, images, videos. Everything is under a single umbrella. If you are just starting out you can already do so much with Canva. What's more, you can publish to LinkedIn directly, or download in PNG, JPEG, PDF formats.
Platform-based communities
Producthunt – We received our beta testers and first 100 users from Product Hunt and a huge boost to our incoming traffic. It's the best platform for entrepreneurs to learn about new products and apps. Discuss directly with the founders, up-vote upcoming products, connect and communicate with the extremely helpful community, grow your followers and learn faster collectively.
IndieHackers – a must-use and must-know site for hacking your growth. It provides great tips and tricks summarised to your inbox on a weekly basis right from the horse's mouth.
Twitter: I don't think I need to say anything about this wildly successful platform. However, a few tips I learned along the way might be useful. Try to be consistent with your posts. As the target audience is 18-33 years old, keeping us interested is going to be a challenge! there are plenty of them freely available with reduced functionalities of course. Follow, share content coming from influencers in your niche. And try to value add with every tweet and re-tweet. Embed images, polls, and videos for best results. Try scheduler apps as consistency is the key!
These were the 10 growth tools as Start-uppers, I discovered a lot of these tools along the way and each one of them are important in their own measure!
Hope you find the right set of tools for your organization's growth engines.
Bonne chance!!